Rishi Sunak Has Become The British Prime Minister of The United Kingdom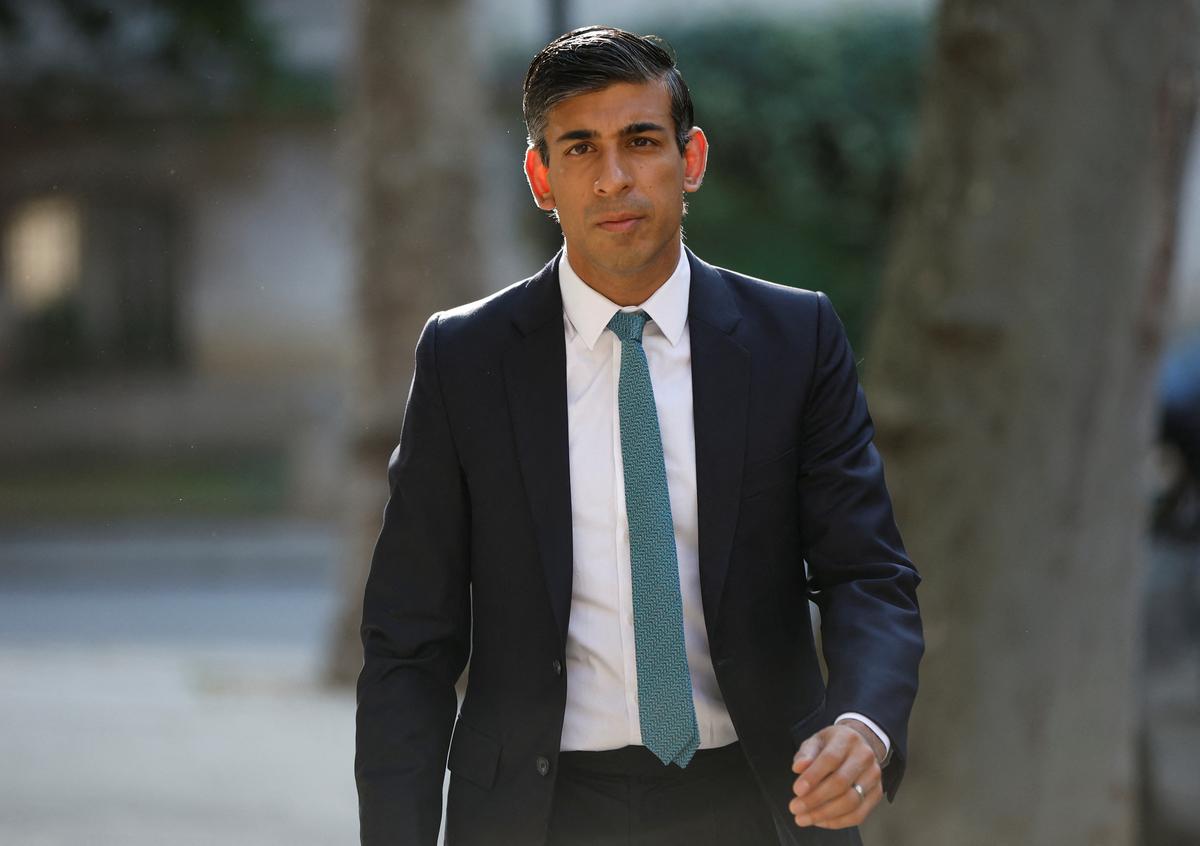 Rishi Sunak has become the 57th prime minister of the United Kingdom. He is the first British-Asian and the first Indian Origin Prime Minster of the UK. He was first elected as a member of parliament in the 2015 general election and re-elected in the 2019 general election. Here You Know a Little information about Mr. Prime Minister Rishi Sunak.
Personal Life
Sunak was born on 12 May 1980 in an Indian-origin family in Southampton, Southern England. His grandparents belonged to Punjab, India, from where they shifted to East Africa and then migrated to England in 1960. His father's name is Yashvir Sunak, and he was a practitioner in National Health General Service. His mother's name is Usha, and she ran a chemist shop.
Education
For studies, he studied at Winchester College, Hampshire, England. Further, he got admission to Lincoln College, Oxford University where he studied PPE (philosophy, politics, and economics). To do his MBA, he went to Stanford University, California as a Fulbright Scholar.
Marriage Life
He got married in 2009 to the daughter of Narayana Murthy, the founder of Infosys. Her name is Akshata Murty and she is a renowned businesswoman, fashion designer, and venture specialist. Rishi met Akshata during his study at Stanford University, California. Akshata has a 0.91% stack, a valuation of $900M that makes her one of the wealthiest women in the UK.
Early Career
After his studies, he became an analyst at Goldman Sachs, the investment bank for three years (2001 to 2004). After it, he switched to a hedge fund management firm the Children's Investment Fund Management. He left this firm in 2009 to join a new hedge firm fund. From 2013 to 2015, he joined Catamaran Ventures, a firm of his father-in-law, NR Murthy.
Political Career
He started his politics in 2014 when he was selected as the Conservative Candidate for Richmond, Yorks. He got this position by defeating Wendy Morton. In the 2015 General Election, he won the MP seat with a majority of 36.2%. In 2017, he was re-elected as the MP of the constituency in the general election.
Sunak was appointed as the chief secretary to the Treasury by Prime Minister Boris Johnson in July 2019. He also became a member of the Privy Council that year. He was also re-elected in the 2019 general election with an increased majority of 47.2%.

Best PR Agencies for Celebrities and Politicians in London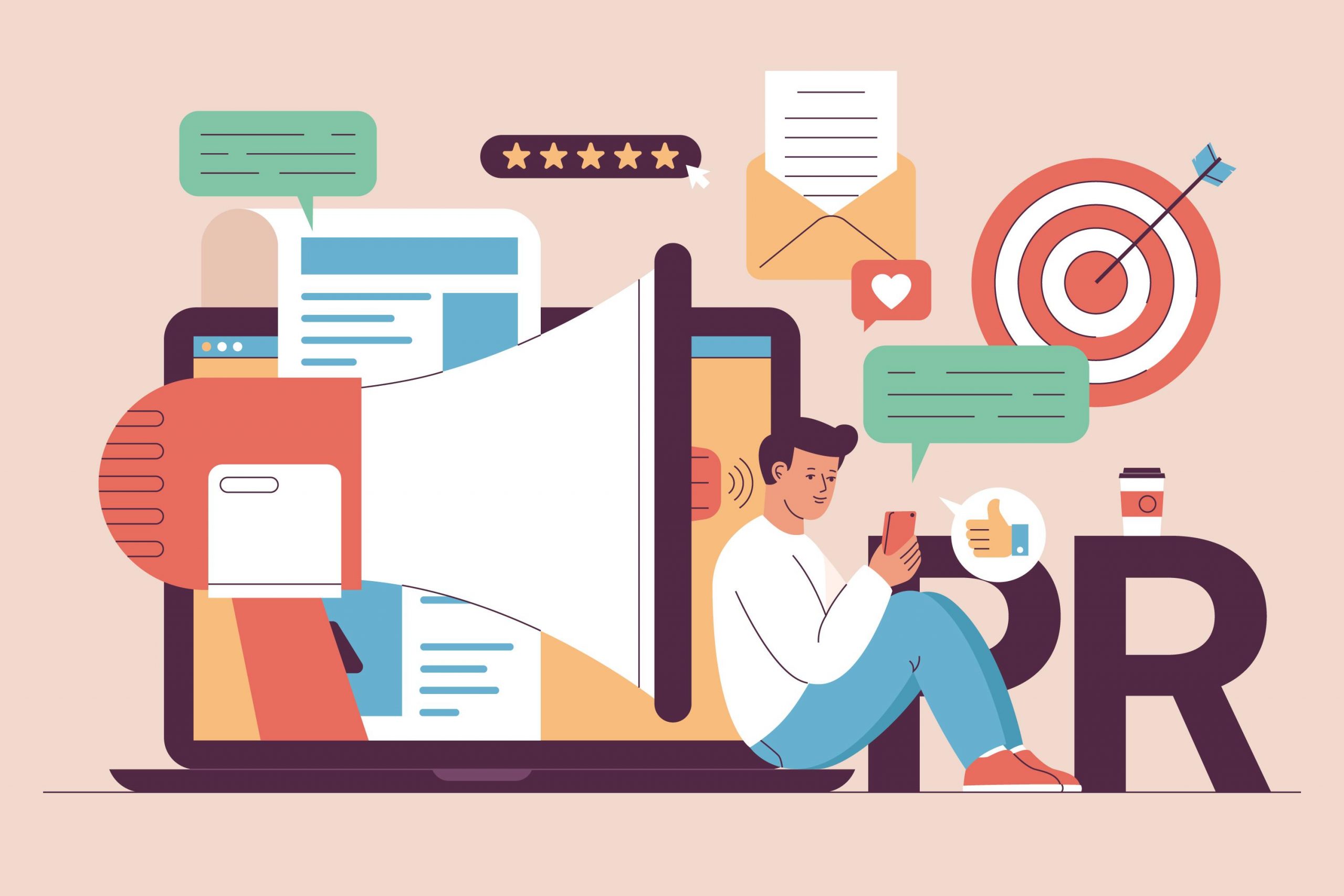 Whether you want to get your company in the press or market it more broadly, PR is typically required internally or externally. While most businesses promote somehow, there are ways to get tremendous exposure through more natural means.
We have already examined one type of organic marketing: word-of-mouth marketing. Public relations are another sort of organic marketing. Various PR firms in London specialize in assisting businesses with their public relations efforts.
While you may have a fantastic software product or service, you may need to get in front of the proper journalists and editors to promote your story and reach the largest potential audience. There are many PR agencies in London. We have sorted out some of the best according to your preferences.
What Are The Meaning of Public Relations Agency
Public relations is the process of managing the flow of information between an organization and the public. It is a strategic communications discipline that seeks to build relationships between an organization and its various publics, with the goal of promoting a positive image and reputation. Public relations practitioners use a variety of tools and tactics to achieve this goal, including media relations, crisis communication, brand management, and community relations. While public relations has traditionally been seen as a reactive field, practitioners now increasingly focus on proactive strategies such as earned media and thought leadership. As a result, public relations has become an essential part of any organization's communications mix.
Top-Rated PR Firm and Media Agencies for Celebrities and Politicians in the London
HOPE & GLORY
It has been based in London for more than 8 years now with a team of 75 members. Hope & Glory has amassed an impressive list of accolades in its brief existence. These include the Sabre Awards EMEA 2019 Winner, Creative Agency of the Year, and the PR Moment Awards 2019 Winner, Independent Agency of the Year.
Dundas Communications
Dundas Communications is a full-service public relations firm that provides strategic advice and tailor-made UK PR campaigns for companies and individuals. Their clients are highlighted online, in print, on TV, and on the radio every day of the week.
Their long-term and consistent involvement with the media has given us special access to the journalists, broadcasters, producers, and bloggers they collaborate with every day.
Seven Hills
Based in London, Seven Hills is one of the leading PR agencies all across the UK. Seven Hills collaborates with world-renowned entrepreneurs, brands, and destinations to empower inspirational individuals, places, businesses, and sectors to influence the future through campaigns.
When building a campaign, the Seven Hills process aims to turn brilliant ideas into a captivating reality, a single message that is meticulously produced and effectively delivered.
Ascedent Communications
Ascedent Communications is a business communications firm located in London. They provide a wide range of integrated corporate communication services to increase your reputation and visibility in important markets and regions. This involves developing a social media plan to help you achieve awareness in the online world of blogs, forums, and Twitter.
Media relations, influencer, and research relations, communication, copywriting, exhibitions, and social media are their main offerings.
Transmission Private
Transmission Private is a multi-award-winning firm specializing in dealing with high-net-worth individuals such as celebrities, entrepreneurs, senior executives, investors, and company owners.
It's also developed a reputation for dealing with private families, including family offices, foundations and trusts, and family companies. They specialize in high-income and net worth individuals, new business entrepreneurs, executives, etc.
Ballou
It started in Paris but now has its headquarters in London. It has grown into a global communications firm that works with high-growth technology businesses and provides strategic network connectivity to some of its most intriguing personalities.
It has recently expanded its operations beyond traditional PR to include social media and social media marketing.
Joru white
Based in London for more than 10 years now, Joru white is one of the leading public relations firms in the UK. The firm was important in founding a successful suppliers' market, which currently takes place quarterly and is featured in publications such as Square Meal, Harper's Bazaar, and The Times Weekend.
Dawbell
With a pool of talent operating in a multi-channel digital environment, London's finest celebrity PR companies span the world. With several awards wins and industry awards, DawBell is one of the most regarded music and entertainment PR agencies in the market, opening its doors eight years ago.
Carver PR
We have experience in all areas of arts and entertainment, including public relations, programming, radio, music, music companies, events, publishing, beauty, fashion, luxury, lifestyle, and sports. They work closely with their client and work as an essential part of their team.
Marlin PR
Marlin PR has customers worldwide, and their dedication to customer relations and excitement sets them apart. Their PR community is vibrant and ambitious, with customers such as Sony, Cisco, Targus, and Mojiva.
Rooster
Rooster provides public relations and digital communications services to various customers in the consumer, business, technology, and tourism industries in the UK and throughout the world.
Through Results PR, Rooster also offers pay-by-results PR services. They are termed as one of the best PR in London in brand promotions and have one of the best global media coverage.
Finsbury
Finsbury is a world-class strategic communications firm. Many of the world's most successful individuals, institutions, and organizations rely on them as trusted consultants to their boards, top executives, and legal counsel.
Finsbury has teamed up with Hering Schuppener Consulting and The Glover Park Group to build a global platform that will be able to serve consumers all over the world. The firm employs over 500 consultants across 15 cities.
Conclusion
Here is the list of the Best PR Agencies and Media Communications Companies in London for Celebrities and Politicians or other businesses and services that can get you the services of Advertising, Branding Your Products, and Services. You can contact them easily and Brand Yourself.