How to Automate Desk Booking Systems at a Coworking Space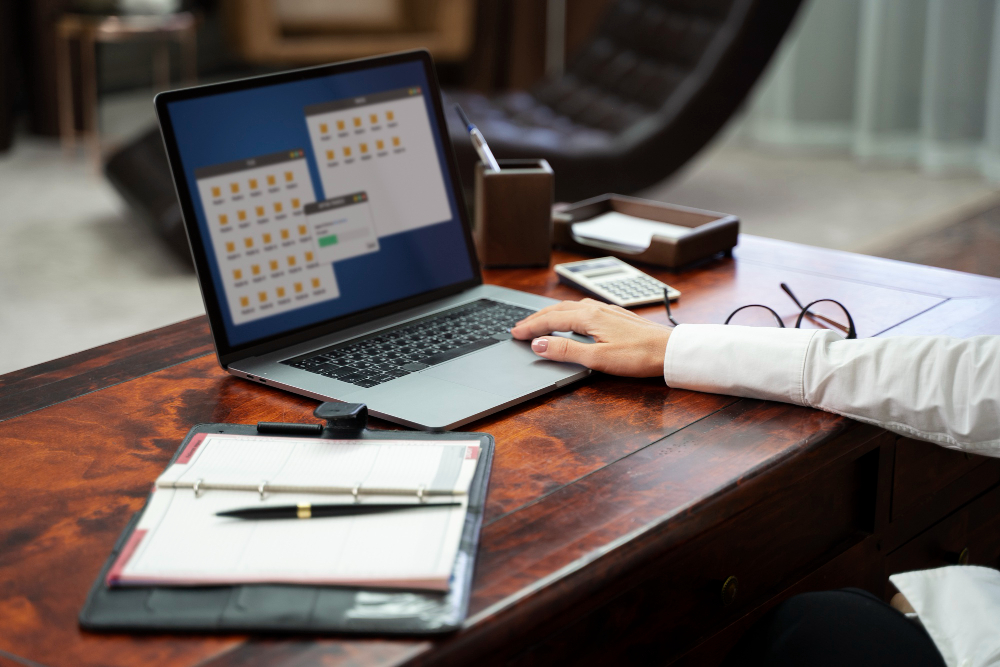 As the world becomes increasingly digital, the ways we work are rapidly evolving. One such development is the rise of coworking spaces, where freelancers, startups, and remote workers share a common workspace. With this shared space comes the need for efficient desk booking. Automating this process can save both time and money, making it a valuable addition to any coworking space. In this article, we'll delve into how to automate desk booking at a coworking space.
What are Desk Booking Systems?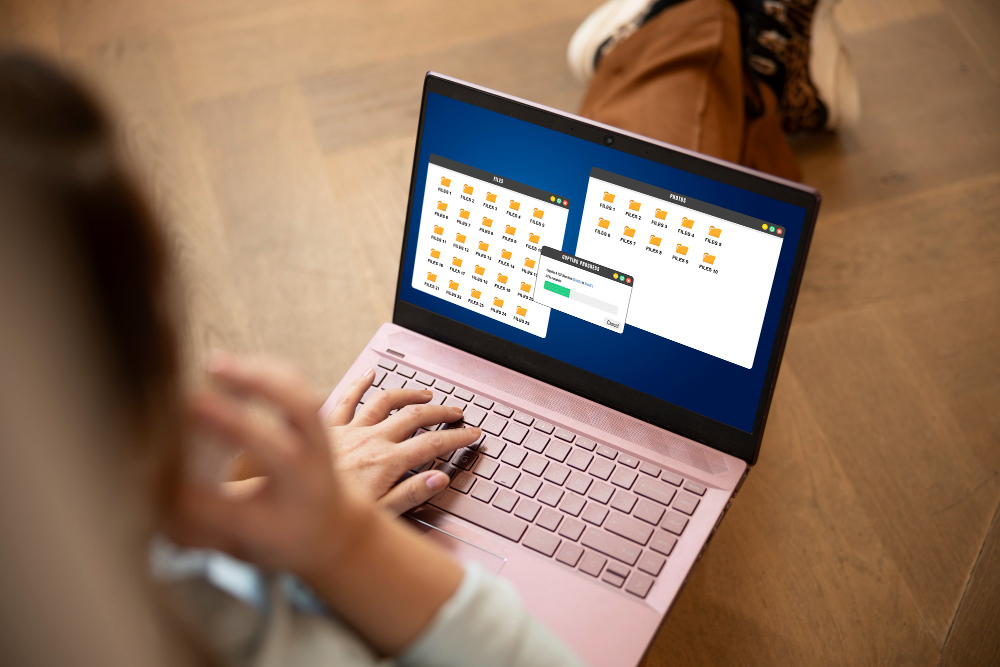 Desk Booking Systems, often referred to as hot-desking systems, are digital platforms designed to automate and streamline the reservation of workspace desks. These systems have gained popularity in shared workspaces, such as coworking hubs, where the flexibility of desk usage is paramount.
Rather than assigning permanent desks to individuals, desk booking systems allow for a fluid approach where members or employees can reserve a workspace for specific time slots. With the emergence of more remote and flexible working patterns, these systems cater to a need for adaptability, ensuring that workspace resources are efficiently utilized.
How Does a Desk Booking System Work?
At the heart of modern, flexible workspaces is the desk booking system. Much like how you'd reserve a table at a restaurant or a room in a hotel, this system allows for the seamless reservation of workspace desks.
1. Interface
The gateway to any digital system is its interface, and desk booking systems are no exception.
Web Portal: Many desk booking systems start with a web-based portal. This is a dedicated website, often with a user-friendly dashboard, allowing members or employees to log in, view available desks, and make reservations.
Mobile App: In our smartphone-driven world, having a mobile application can be a game-changer. Users can book desks on the go, get push notifications, and sometimes even use the app as a digital key to access the workspace.
Integrated Software: Larger organizations might have their bespoke software ecosystems. In such cases, desk booking modules can be integrated, offering a unified user experience without the need to hop between different applications.
2. Selection
The power of choice is central to the appeal of desk booking systems.
Digital Floor Plan: Visualizing the workspace is crucial. Digital floor plans show the layout of the office, marking available and occupied desks. This representation helps users intuitively pick and choose their preferred spot.
Filter Options: Not all desks are created equal. Some might be close to the window, offering natural light. Others might be in quieter corners, ideal for focused work. Filters allow users to customize their desk search based on specific needs, be it amenities, location, or desk type.
3. Reservation
After choosing the perfect spot, the next step is to make it official. Just like booking a flight or hotel room online, users select their preferred desk and specify the duration of their reservation. Some systems also allow recurring bookings for those who want a specific desk at regular intervals.
4. Confirmation
Post-booking, it's essential to ensure the user is fully informed.
Communication Channels: Immediately after a reservation is made, users generally receive a confirmation. This can be via email, containing all the details of the booking, or as a notification on the mobile app.
QR Codes & Digital Passes: To make access more streamlined, confirmations might come with QR codes or digital passes. Users can simply scan or show these upon arrival, verifying their reservation.
5. Check-in/Check-out
Maintaining order in a flexible workspace is important.
Check-in: To avoid 'ghost bookings' where a desk is reserved but not used, some systems have a check-in feature. Users confirm their presence, either through the app or at a dedicated kiosk in the workspace.
Check-out: Equally important is the check-out. This marks the end of a user's reservation, signaling that the desk is available for others. Some systems auto-checkout users once their booking duration is over, while others might require manual check-out.
What are the Benefits of Desk Booking Systems to Coworkers?
1. Flexibility
In a rapidly changing work environment, flexibility has become a cornerstone for productivity. Desk booking systems provide coworkers with the freedom to choose their workspace each day. Instead of being constrained to a fixed spot, they can select spaces based on their specific tasks or moods.
For instance, one might opt for a quiet corner when focused work is on the agenda, or gravitate towards collaborative hubs when teamwork is the call of the day. This dynamic allocation ensures that the workspace becomes a tool tailored to the worker's immediate needs, rather than a static fixture they must adapt to.
2. Efficiency
Time is a valuable asset, and nothing wastes it quite like wandering around in search of an available desk. In larger coworking spaces, the search can become a cumbersome task. With desk booking systems, coworkers have instant visibility into desk availability.
They can swiftly reserve a spot even before setting foot in the workspace. This proactive approach eliminates the guesswork and aimless wandering, ensuring that coworkers can get settled and start their work promptly. Over time, this efficiency can aggregate into hours, if not days, of saved time.
3. Customization
Every individual has unique work preferences. While some might thrive beside a window with natural sunlight, others might prioritize being close to power outlets for their myriad of gadgets.
Desk booking systems cater to these preferences by offering customization options. Users can filter and choose desks based on various amenities. Want to be close to the coffee machine for those regular caffeine boosts? Or perhaps near a printer for easy access? With the right system, coworkers can tailor their workspace experience, ensuring it aligns perfectly with their needs and work habits.
4. Predictability
While flexibility and spontaneity have their merits, predictability is equally important. Knowing that a reserved desk awaits can be a great source of comfort. With desk booking systems, coworkers can reserve their spots in advance, which means no unexpected surprises or last-minute scrambles for a workspace.
This predictability reduces anxiety and promotes better daily planning. If a worker knows they have a reserved spot in a collaboration hub, they can schedule team meetings with confidence. Similarly, having a quiet desk booked means they can plan deep work sessions without interruptions.
What are the Benefits of Desk Booking Systems for Managers?
1. Space Optimization
One of the fundamental challenges in managing a workspace is ensuring its design aligns with usage patterns. Desk booking systems provide managers with real-time data on which desks or areas are most frequented. If certain zones are consistently popular, it might indicate a preference for certain amenities or settings, such as proximity to windows or the presence of plants.
Conversely, less popular areas might indicate potential issues or unmet needs. With this kind of information at their fingertips, managers can make informed decisions about office layouts, ensuring they are tailored to the preferences and habits of users, thus maximizing the utility of every square foot.
2. Cost Efficiency
Real estate, especially in prime locations, can be a significant cost for businesses. Paying for space that's underutilized isn't just wasteful; it's financially inefficient. Desk booking systems provide a clear picture of desk utilization rates. If certain desks or areas consistently remain unbooked, it might indicate surplus space.
This data-driven insight can guide managers in deciding whether to repurpose that space or even downsize, leading to substantial cost savings. On the flip side, consistently high booking rates might highlight the need for expansion, ensuring that growth decisions are reactive to genuine demand rather than mere speculation.
3. Enhanced Productivity
The physical layout and organization of a workspace play a pivotal role in productivity. A chaotic, overcrowded office can be a hotbed for distractions and interruptions, whereas an orderly, well-allocated space can significantly reduce friction. With desk booking systems, managers ensure that every member has their dedicated space, minimizing disruptions that come with desk searches.
Moreover, the ability to book specific desks means that teams can sit together when collaboration is essential, and individuals can find quiet corners when needed. This fluidity, guided by individual and team needs, fosters an environment where productivity can thrive.
4. Flexibility in Management
Every coworking space or office has its unique culture and rules. Desk booking systems provide managers with the tools to implement and enforce these rules efficiently. For instance, if there's a policy to prevent desk hogging, managers can set maximum booking durations.
If there's a need to rotate teams to foster cross-team collaboration, managers can set up booking rotations. The system's inherent flexibility means that it can be tailored to specific managerial philosophies and objectives, ensuring that the workspace not only serves its users but also aligns with broader organizational goals.
5. Data Insights
Beyond the immediate task of desk bookings, these systems serve as a rich source of data. Through analytics, managers can glean insights into patterns of usage, employee preferences, peak booking times, and other valuable metrics.
This data can help in refining strategies, predicting future needs, and making proactive decisions to enhance the workspace environment. The continuous stream of data ensures that the decision-making process is dynamic and responsive to the evolving needs of the organization and its employees.
Conclusion
Automating desk booking in a coworking space is not merely a matter of convenience; it's a transformative strategy that can significantly enhance operational efficiency, user experience, and space optimization. By leveraging technology, coworking spaces can ensure a seamless reservation process, reduce manual errors, and gain valuable insights into workspace utilization.
As the demand for flexible workspaces continues to grow, it becomes imperative for such spaces to adopt smart and automated solutions. Embracing automated desk booking is not just about staying relevant in an evolving market but also about creating an environment where productivity and innovation can thrive unhindered. Whether you manage a coworking space or are a patron, the benefits of this automation are manifold and well worth the investment.

How to Avoid Paypal Merchant Fees for Small Businesses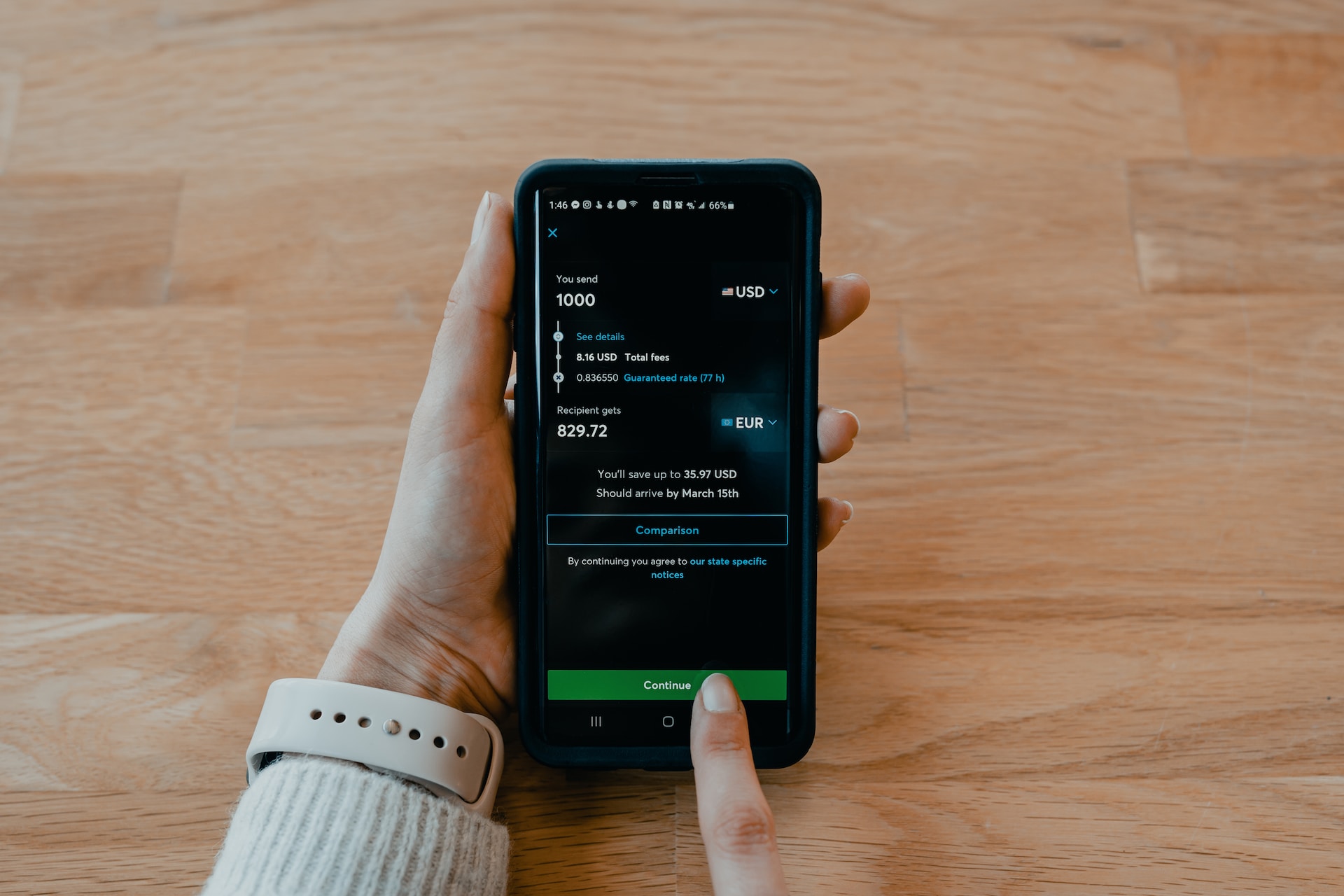 PayPal's global presence in over 200 nations and its ability to handle multiple currencies positions it as a preferred choice for cross-border transactions. Its seamless process for exchanging currencies and facilitating payments between buyers and sellers offers a significant advantage over conventional methods like bank transfers.
The convenience of PayPal comes with its own set of costs, particularly when it comes to services like invoicing. There are several effective strategies to circumvent these expenses. Explore innovative ways to reduce or eliminate PayPal invoice fees or charges.
Best Ways To Reduce PayPal Transaction Fees For Small Business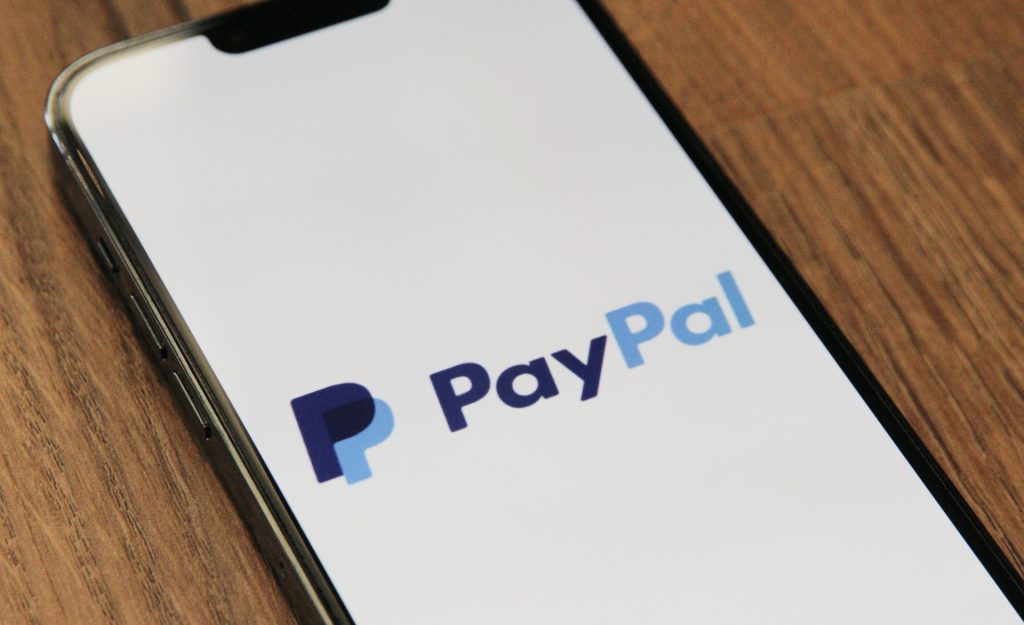 1. Choosing the Right Paypal Account for Business
If you're running a small to medium-sized business, picking a PayPal Business account is a smart move. It's a bit different from a Personal account because, even though it costs a little, it's packed with features that really help your business grow.
For instance, You can handle more and bigger transactions, take payments from customers who don't even have PayPal, and get access to special services just for businesses. If you've got a team, everyone can use the account. It's not just about making payments easier; it's also about looking professional to your customers and managing your money better.
2. Smart Invoicing Techniques to Lower PayPal Costs
A smart move is to merge several small sales into a few larger invoices. This method reduces the number of transactions processed via PayPal, which in turn lowers the total fees. For example, instead of billing a client several times for minor amounts, it's more economical to issue a single, combined invoice at the end of a month or service period.
This not only cuts down on frequent transaction fees but also makes your financial tracking simpler and more efficient. Detailed invoices with explicit payment terms also minimize disputes and chargebacks, further saving money. Effectively using PayPal's invoicing features adds a touch of professionalism to your billing, improves the overall customer experience, and can even speed up the payment process.
3. Bank Transfers and E-checks
These payment methods are often more affordable than the usual credit or debit card payments, as they generally come with lower PayPal fees. This makes a big difference, especially for businesses on a tight budget. In the U.S., bank transfers (known as ACH transfers) are especially useful for larger transactions because they have a smaller fixed fee compared to the percentage-based fees of card payments.
E-checks, or electronic checks, are another great option, combining the security we expect from traditional checks with the convenience and speed of online transactions. They let customers pay directly from their bank accounts, cutting down on fees. By adding these options to your PayPal setup, you can give your customers more payment choices and keep your own costs down.
4. Avoiding PayPal Currency Conversion Fees
Currency conversion on PayPal involves additional fees each time you accept a payment in a foreign currency and convert it to your own. These fees can significantly accumulate over time, particularly for businesses frequently involved in international dealings. By pricing your products or services in your local currency, you can bypass these conversion fees altogether.
When working with international clients, it's important to communicate your preference for local currency transactions.
keeping an eye on exchange rate trends can provide valuable insights, aiding you in making more informed decisions about international transactions and when to potentially accept a foreign currency, if necessary.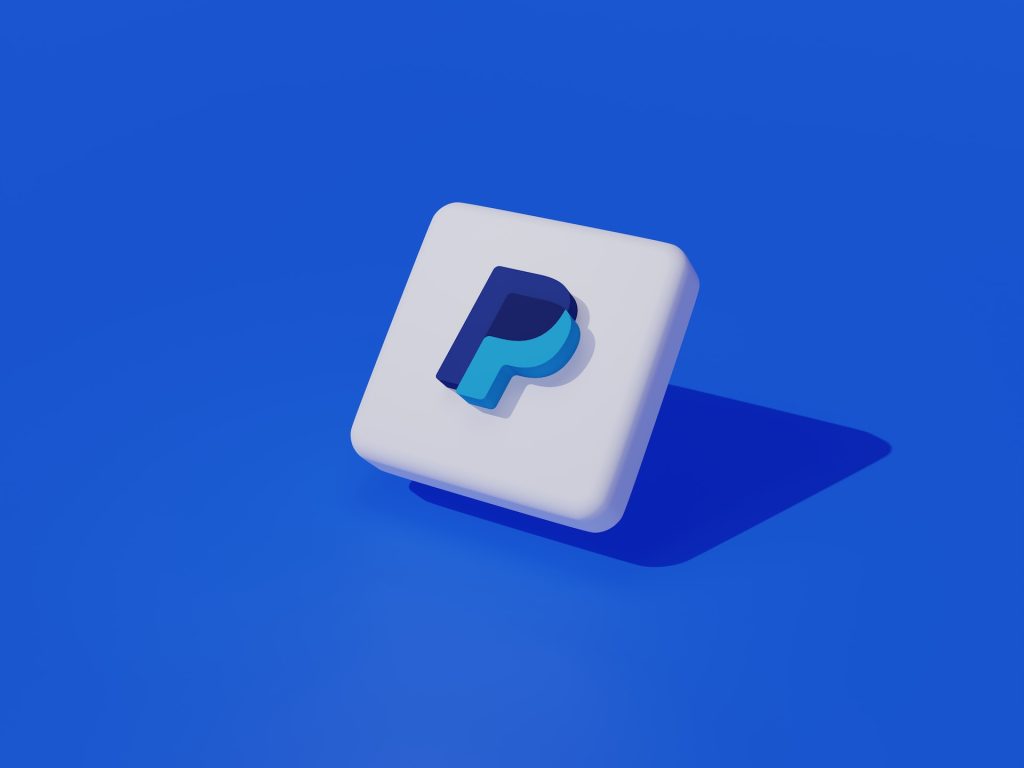 5. PayPal's Monthly Sales Volume Discounts
PayPal has a tiered discount system that rewards merchants with lower transaction fees as their sales increase. Understanding where your business falls within these tiers is key to maximizing your savings.
By regularly analyzing your sales data and discussing it with PayPal representatives, you can ascertain your eligibility for these discounts and negotiate for the most beneficial fee structure.
This is especially advantageous for expanding businesses, as increasing sales could lead to even more substantial discounts over time. Staying proactive in monitoring your sales and maintaining communication with PayPal not only helps in reducing costs but also supports your business's financial health and growth trajectory.
6. Talking to PayPal About Lower Fees
If your business uses PayPal a lot, especially for many transactions, it's a good idea to talk to PayPal about lowering your fees. PayPal might agree to reduce your fees if you show them that your business does a lot of transactions regularly.
When you talk to them, be ready with your transaction details and explain how lowering fees could help your business grow. it's important to have a good conversation and be open to what they offer. It's also smart to know what other payment services charge, as this can help you get a better deal with PayPal.
7. Paypal Micropayments
If you run a small business and often have small transactions, like under $10, PayPal's micropayment option could really help. This option has a different way of charging fees – it has a smaller fixed fee and a slightly higher percentage fee than usual. This setup works out cheaper for small sales, so if you're selling things that don't cost much, you could save money this way. Before switching to micropayments, check if most of your sales are small enough to benefit from this. The good news is you can have a regular PayPal account and a micropayment account at the same time, so you can always pick the cheaper option for each sale you make.
8. Exploring Various Payment Processors
Reducing transaction costs can lead you to explore various payment channels beyond PayPal. Consider a wide array of processors, each with unique benefits: Authorize.Net, Venmo for Business, Google Pay, Apple Pay, Square, WePay, Braintree, Stripe, Payoneer, Skrill, Zelle, Shopify Payments, Adyen, Dwolla, and Klarna.
These platforms offer a range of fee structures, with some providing free transactions under specific conditions. It's crucial to weigh their fee schedules and features to see which aligns best with your business requirements. Some might offer lower fees, while others boast superior integration with your current systems or advanced features. When you decide to adopt a new payment method, you'll need to set up an account and integrate it into your website.
Navigating Today's Mortgage Market: Breaking Free from Old Notions with Realtor Haseeb Alvi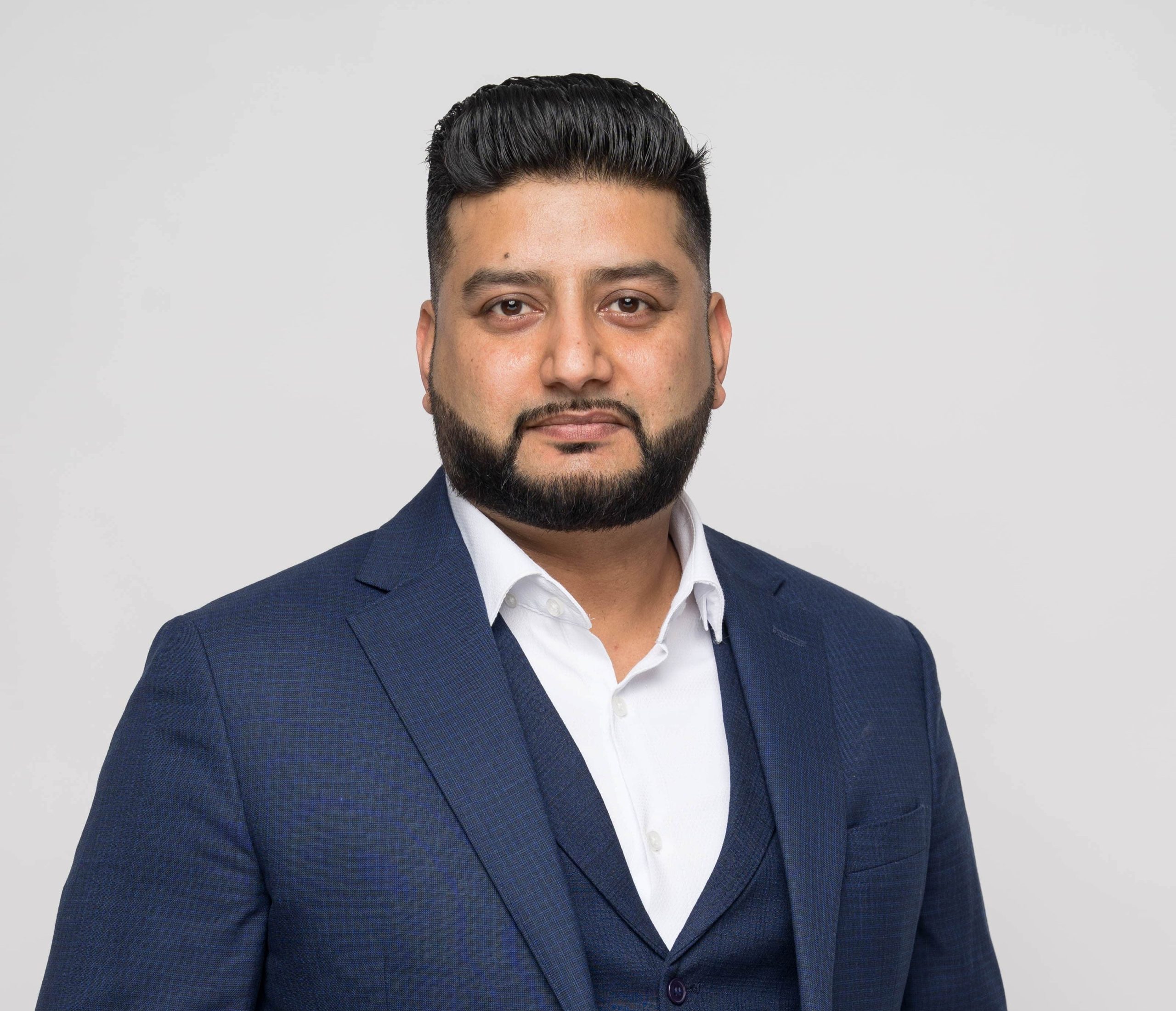 In an era defined by the rapid industrial revolution, the landscape of industries is in a constant state of flux, and time-worn strategies often no longer suffice. A prime example of this dynamic transformation is the mortgage market, an arena continuously influenced by factors as capricious as interest rates, economic fluctuations, and inflation.
How to navigate such an unpredictable market? Haseeb Alvi is the expert who can help with updated knowledge and insights that guide us through these changes.
Haseeb, a tech-savvy luminary in the realm of technology and a well-informed realtor based in Canada knows what's going on. His expertise and knowledge of these dynamics help him successfully navigate today's mortgage market. With the pendulum of interest rates swinging unpredictably and the economy in constant change, Haseeb Alvi is the trusted compass to chart a course through these uncertain times.
Breaking Conventional Mortgage Notions
The mortgage market in the past was somehow in relative stability, where predictable patterns governed interest rates, allowing easier navigation. However, things have changed, and what we used to know about the market, our conventional wisdom, became obsolete.
Consider the turbulence in interest rates today. Haseeb shares that, initially, the Bank of Canada slashed rates to a mere 0.25% in reaction to the pandemic's economic disruption. Yet, as things got better, rates surged to a staggering 5%. This dramatic oscillation was beyond the foresight of traditional models.
Why the Old Paradigms Fall Short?
Interest rates are merely a fragment of the complex narrative defining today's mortgage market. The present times require unconventional approaches to stay ahead of the market.
Haseeb explains it well: "It's hard to use old ways to predict rates. The things that make rates change are more complicated now. We have disruptions in the economy, stuff happening in the world, and inflation. All these things make it tricky to know where rates are going."
And it's not just the Bank of Canada making the changes. There are other factors, like 5-year bond yields, that also affect fixed rates. This means the old ways of looking at things don't work anymore.
Navigating such times necessitates the counsel of experts intimately familiar with the complexities of the contemporary mortgage market. Haseeb is the trusted name that helps, guide individuals to a fresh perspective. Instead of clinging to outdated conventions, he encourages a comprehensive examination of elements to facilitate informed decision-making.
Besides offering personalized consultations, Haseeb's social media channels serve as a treasure trove of updated insights into Canadian real estate trends. From discussions on affordable property options to keeping an eye on the country's shifting economic landscape, Haseed forewarns you of any hiccups and equips you with sound investment guidance.
So, remember this: the mortgage market now demands a departure from convention. With interest rates and the economy being so uncertain, securing advice from seasoned experts is indispensable. When you're thinking about a mortgage, don't forget that having current knowledge and a nuanced understanding of prevailing circumstances are the keys to success.
Do not stay in the blind. Connect with Haseeb today on LinkedIn and Instagram to ensure that your investments are forward-thinking.
How to Apply for the UK Skilled Worker Visa as an International Professional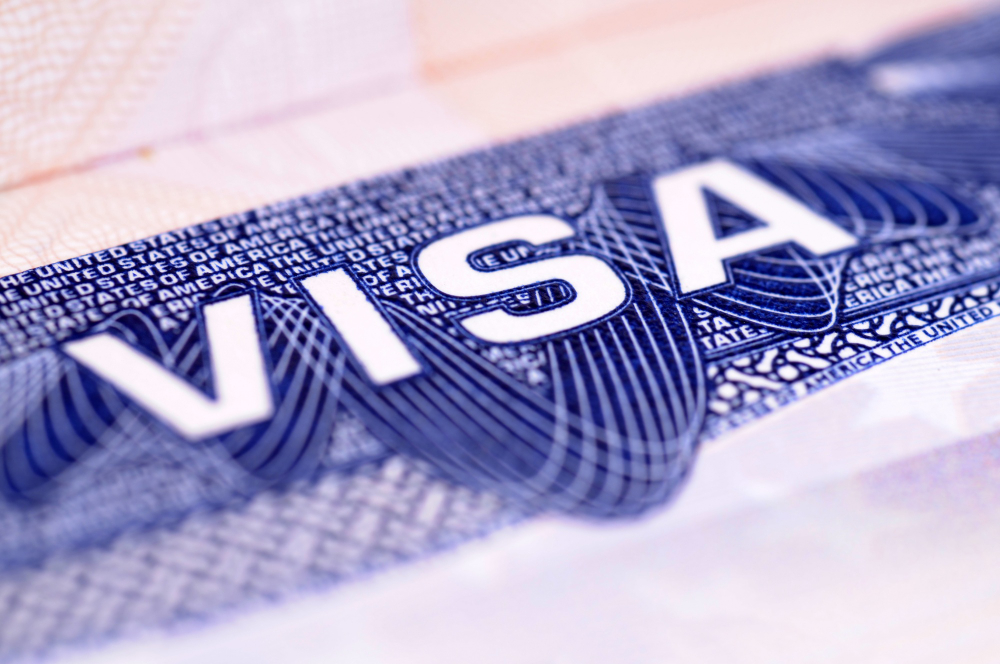 The United Kingdom is a popular place for skilled people from all over the world because of its great history, culture, and strong economy. A big reason for this is the UK Skilled Worker Visa. This visa shows that the UK wants to bring in skilled people from everywhere. It's a key part of the UK's system to let people in based on points.
This visa does two main things: it lets skilled people from other countries come and work in the UK, and it also helps the UK by adding more skills to its job market. So, it's good for both the people coming in and for the UK.
The UK Skilled Worker Visa provides an opportunity for professionals from around the globe to live and work in the UK. It's part of the UK's points-based immigration system, offering an accessible route for talented individuals to contribute to the British economy and society. If you're an international professional considering relocating to the UK,
If you want to apply for the UK Skilled Worker Visa as an international professional, it's important to know the process well. It's not easy, and you need to be careful when applying. So, if you're thinking about moving to the UK for work, make sure you understand how to apply for the UK Skilled Worker Visa as an international professional properly. This will give you the best chance to live and work in the UK.
Steps To Apply for the UK Skilled Worker Visa as an International Professional
1. Determine Your Eligibility
Before you start, ensure you meet the following criteria:
A valid job offer from a UK employer.
The job offer must be at a required skill level – RQF3 (A-level) or above.
Proof of English language proficiency.
A minimum salary threshold is set by the UK government, which varies by occupation.
2. Collect Necessary Documentation
A Certificate of Sponsorship (CoS) from your UK employer.
Proof of English language proficiency, which can be from an English language test result or an academic qualification taught in English.
Bank statements or payslips show you can support yourself.
Travel history and a valid passport.
Criminal record certificates from countries where you've lived for 12 months or more in the past ten years if required.
3. Applying Online for the UK Skilled Worker Visa:
Want to work in the UK? Start by applying online. Go to the UK government's official website to begin. There, you'll find a simple form to fill out. Make sure you have all your documents ready to upload. After filling in your details, you'll be asked to pay an application fee.
The usual cost is between £719 and £1,500, but it can change based on your situation. Remember, this fee might also vary depending on how long your job in the UK will be and where you're applying from. Double-check everything to make sure it's all correct. Once done, you've taken your first big step to work in the UK.
4. Submitting Your Biometric Information
After successfully completing the online visa application, an essential next step awaits you: the biometric information submission. This process is more than just a formal requirement; it's a security measure ensuring the authenticity of each applicant.
To facilitate this, you'll be required to schedule an appointment at a designated visa application center within your residing country. During this visit, professionals will collect vital biometric details, including your fingerprints and a recent photograph. It's advisable to be punctual for this appointment and bring any requested documentation to ensure a smooth process.
5. Paying the Health Surcharge
A crucial aspect of relocating to the UK is ensuring you have adequate health coverage. This is where the health surcharge comes into play. Most visa applicants will encounter this fee, which is designed to provide them with access to the UK's renowned National Health Service (NHS).
By paying this surcharge, you're not only fulfilling a visa requirement but also securing your health welfare during your stay. The NHS offers a range of medical services, and this payment ensures you can avail of them without any hindrances, allowing you to focus on your professional journey in the UK with peace of mind. The Health Surcharge fee is £624 per year.
6. The Waiting Phase for Visa Decision
Once you've dotted the i's and crossed the t's of your application, the waiting period begins. This interval, often filled with anticipation, sees your application undergo meticulous processing by the UK immigration authorities.
While it may seem lengthy, decisions for applications originating from outside the UK are generally relayed within three weeks. It's important to be patient during this period and refrain from sending repeated queries, as it ensures that the authorities can work efficiently to assess your application's merits.
7. Securing Your Biometric Residence Permit:
Congratulations on your approval! This monumental step is signified by the placement of a 30-day vignette (a form of sticker) within your passport. But there's an immediate action required on your part. As soon as you step foot in the UK, a clock starts ticking. You have a window of ten days to collect your Biometric Residence Permit.
This isn't just an administrative formality; the permit serves as an official validation of your immigration status and is integral for various aspects of your life in the UK, from employment verification to potential housing contracts.
8. Staying Informed with Constant Vigilance
The landscape of UK immigration isn't static; it's an ever-evolving domain. As such, the onus falls on visa holders and applicants to stay abreast of potential changes. The most authoritative source of this information is the official UK government website, which provides timely updates on any shifts in policy or procedures.
For those who desire an added layer of assurance, engaging with immigration specialists can prove invaluable. These experts monitor changes, offer insights, and can provide guidance tailored to individual circumstances. In the dynamic world of immigration, staying informed is not just advisable; it's imperative.
Conclusion
the UK Skilled Worker Visa stands as a remarkable opportunity for international professionals aiming to expand their horizons and contribute to one of the world's most dynamic economies. The process, while detailed, is a testament to the UK's commitment to ensuring a diverse and talented workforce.
By meeting the criteria and navigating the application process diligently, aspirants unlock a realm of professional growth and experiences in a country rich in history, culture, and opportunities. For any international professional, securing this visa is not just about working in the UK; it's about embracing a journey of learning, innovation, and global collaboration.
FAQs
1. What is the UK Skilled Worker Visa?
The UK Skilled Worker Visa is a route designed for non-UK residents who possess professional skills and have secured a job offer in the UK. It is part of the UK's points-based immigration system and allows qualified individuals to live and work in the UK for a specified duration.
2. Who is eligible to apply for the Skilled Worker Visa?
Eligibility is primarily based on having a valid job offer from a licensed UK employer, meeting a salary threshold specific to the job, demonstrating the required skill level (typically RQF3 or above), and proving proficiency in the English language.
3. How long can I stay in the UK on a Skilled Worker Visa?
The visa's duration usually aligns with the length of your job contract. Most visas are valid for up to 5 years but can be shorter depending on the employment duration. After this period, visa holders might be eligible for an extension or even apply for indefinite leave to remain.
4. Is there an age limit to apply for this visa?
While there's no strict age limit, the visa is tailored for working professionals. Hence, applicants should be of working age, have relevant qualifications, and have a genuine job offer from a UK employer.
5. What documents are required during the application process?
Applicants typically need to present a current passport, the Certificate of Sponsorship (proof of job offer), evidence of English language proficiency (e.g., IELTS test results), and sometimes proof of financial means or professional qualifications, depending on the job.
6. How much does the Skilled Worker Visa application cost?
The application fee generally ranges between £719 and £1,500, but this can vary based on individual circumstances, application location, and the visa's duration. Additionally, other costs like the health surcharge might apply.
7. Can my family accompany me if I secure a Skilled Worker Visa?
Yes, immediate family members, including spouses, partners, and children under 18, can apply as dependents. They will need to provide relevant documents and may also need to pay healthcare surcharges.
8. What happens if my job ends while I'm on a Skilled Worker Visa?
If employment ends, visa holders usually have a 60-day grace period to find another eligible job or apply for a different visa category. Failure to secure another position or visa might necessitate leaving the UK.
9. Can I switch jobs while on a Skilled Worker Visa?
Switching jobs is permissible, but the new role must also satisfy the Skilled Worker Visa criteria. A new Certificate of Sponsorship from the new employer will be necessary, and you might need to apply for a new visa.
10. How can I stay updated on changes to the UK Skilled Worker Visa policies?
The UK's immigration rules can change, so it's crucial to monitor the official UK government website for updates. Alternatively, consulting with immigration specialists or legal professionals can help you remain informed.