Best 10 iOS Apps For Watching Anime Movies and Shows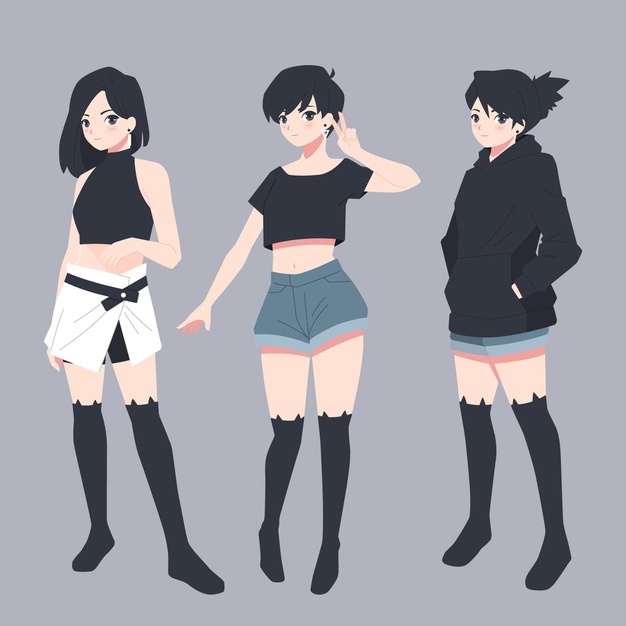 Animation, 2 dimensional(d) picture qualities. 2d with the personification of 3d or maybe in simple orders and forms only "ANIME" has gone on getting popular since the beginning of the 21st century. In today's world, its presence is felt and most widespread for teenagers. Even adults don't spare the moments of anime. Anime may it be a series or may it be a movie, is hugely loved throughout the world. It has brought about changes and parallel solutions for comic books. Therefore, knowing which apps have the functionality to display anime movies is also a topic of high interest.
Best Apps for Watching Anime Movies in iPhone, iPad and Mac
Crunchyroll
An American publisher, production, distribution, and licensing company that broadcasts anime, manga, and dramas. It's an extraordinarily made platform for those who are die-hard fans with all-new episodes and seasons of most trending series or movies.
Key Features of Crunchyroll –
This app has a widespread, variety of collections for all
This app has the easiest controls for the operation of the videos. Suppose for example for skipping by some seconds, for autoplay.
This app also consumes fewer internet data and timing. It provides such good quality at low prices for subscription and such variety that the boy doesn't have any tension searching for the same anime.
Netflix
Netflix has a decent collection of anime. Japanese anime is mostly and widely loved. Netflix shares and shows such a new, trending, and decent collection of those anime which allows the user to watch all the new episodes and seasons with ease but allows no trials nowadays and is quite expensive at a cost.
Key Features of Netflix –
The app allows easy and good access to programs to operate the video.
It allows the user to see the original anime with a high and good picture quality of 4k or HD.
It allows the user to see the programs at a continuous pace without any ads.
It allows you to download the anime without any interruption.
Funimation
Funimation is also an American Entertainment Company, very popular among all anime-loving countries. It's a free entertaining platform for teenagers. It is specialized in dubbing and subtitling for the convenience of the users of different countries and different languages. It allows free online streaming of anime too. The app is built to be totally fun with animation.
Key Features of Funimation –
The app allows high picture quality and original parts of the anime. No fan arts are insisted on.
The app allows the user to download the anime too.
The app has easy access to all the famous anime and covers up much of the anime movies and series.
Amazon Prime
With Netflix, Hulu, and Crunchyroll, amazon prime is also developing well and is good in the parts of the animation. Anime movies and series are slowly getting popular on Amazon streaming. But it costs much like Netflix. Amazon prime is slowly rising on the platforms of teenagers and kids. Its processing rate is fast but seems to be slow and gradual.
Key Features Amazon Prime –
Amazon got licensed in the most popular anime like Dragon Ball, One-piece, My Hero Academia, Naruto, Jujutsu Kaisen.
It allows the download of the anime movies and series also
It allows easy access and operation of the videos.
It provides a huge platform to search.
It provides high picture quality of original pictorial data.
Anime Amaze
This is totally a mobile multimedia platform application provided with huge loads of animation fun. Anime Amaze has been much famous since the past decade for its high increasing quality and quantity of anime. Anime amaze has now been one of the most enjoyed platforms with free services. Oldest, as well as brand new anime, is found here on this platform.
Key Features Anime Amaze –
Its biggest advantage is that the platform and services are free of cost.
It allows the original pictures and videos of anime with high pictorial value.
Its huge collection of anime, especially the Japanese ones which are most widespread and loved, makes it one of the most used applications.
The application also provides quite an easy operation for videos.
Youtube
Youtube is the most used platform for entertainment and learning nowadays. Its features are more cooperative and operative which makes it the most used. Also, it uses less internet data and provides many picture qualities accordingly. It's most usability is because it provides the maximum videos just at free of cost.
Key Features of Youtube-
The use of it is totally free of cost except for a few which is one of its biggest advantages.
Its less use of cellular or wifi data makes it more loved by the users.
It adjusts the picture quality according to the user for their convenience.
The original quality of the anime is generally found on this platform.
Anime Amino
Anime Amino has made its way to the top 10 apps for watching anime movies on iOS as well as android. It's one of the most engaging and fastest growing apps which provides a social network platform for the otakus. It's actually a sharing platform of anime and manga and fan art. It's basically the place where otakus meet up to make the anime world more exciting.
Key Features of Anime Amino –
It shares the original parts, pictures, and videos of the anime.
It shares opinions, ratings, and memes also for the manga and fan art.
The picture quality of the videos can be adjusted.
It also allows you to download data, and post something that's in your mind.
Kitsu: Anime & Manga Tracker
Kitsu is also a free platform, indeed a social platform for anime. It is also used for filming and anime make. Kitsu also is a huge platform for searching under a huge variety of animation. A world is full of animations included with ratings to watch. Several otakus meet here and watch the live videos and shows.
Key Features of Kitsu –
Kitsu provides games, instant messages for the interest of users.
This app allows free downloading and is very famous among countries to discuss anime.
This app allows the user to do a variety of ranging and downloading.
Make your own playlists.
This app is hugely popular for the social discussion it allows.
Anime Prime
A lot of useful features include huge experiences and great viewing together, this app allows simple but effective ranting and watching anime.
key Features of Anime Prime –
It allows free access and meeting. Live shows
It allows the user to download various kinds of data of pictures and videos.
It allows much ease with operation and cooperation with the video manager.
Hulu
Hulu is not free but an American Subscription entertaining company application. It has a huge variety of television and filming series. It has the most known structures of anime, the oldest ones as well as the newest ones.
Key Features of Hulu-
This platform is owned by the Walt Disney Company. By the name, we can guess about the extravagant quality and quantity of the anime.
Allowing data download
Add free when streaming is the most loved feature in it.
Providence of the huge quantity it gives.
Conclusion
Anime is the most popular source of entertainment nowadays. To get childhood days back or to get lost in the world of imagination. So here we go with so many of these apps. What are you waiting for? Leap on them.