Top-Rated NGOs in the city of London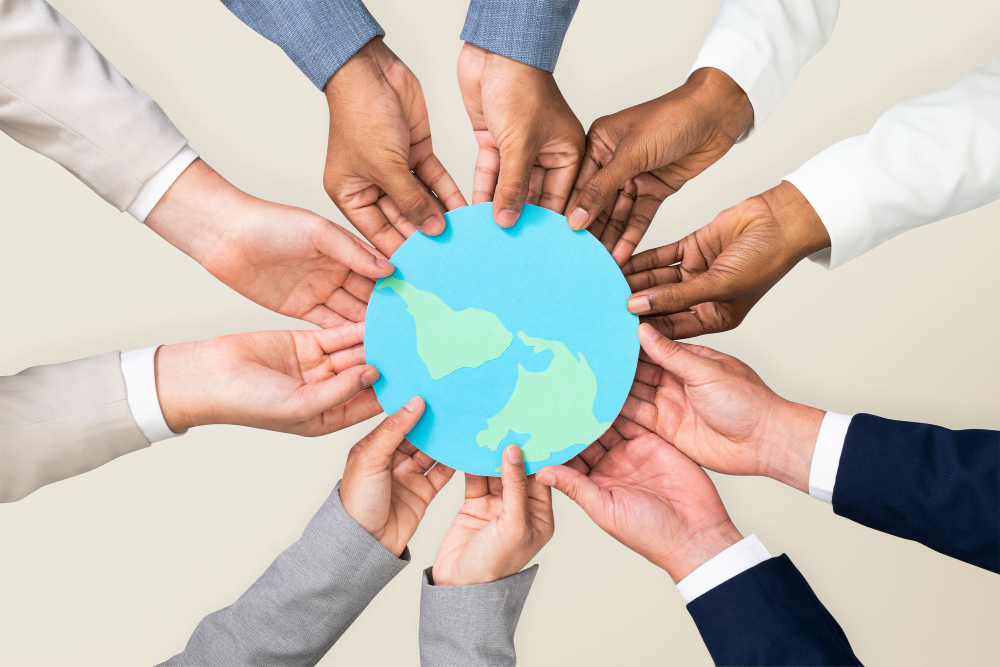 There exist many NGOs within the city of London. Even if these NGOs operate on a worldwide basis, the fact remains that the city of London is quite a hub for such not-for-profit organizations, which aim to increase the apprehension and access to multiple sources to share and report crucial information about the violations of human rights.
The NGOs that have been listed below are the ones that deal with many problems in the United Kingdom and campaign about international problems to the audience in the UK. Here is a list of the NGOs that exist and operate in London.
List of NGOs in London UK
1. Save the Children United Kingdom
The extremely popular Save the Children is an acclaimed charity on an international level, which operates in over 60 different countries and is inclusive of the United Kingdom. Some of the many issues they try to remedy include protection for children, their rights, and their health. The funds this organization raises are directed towards appeals in countries such as Syria and many more to aid the children in danger of natural disasters and conflicts, to aid in the recovery process, and relieve some of the pain they may suffer.
Contact number: +44 (0)20 7012 6400
e-mail: supportercare@savethechildren.org.uk
Address: 1 St John's Ln, London EC1M 4AR, United Kingdom.
2. The Aegis Trust
The Aegis Trust is a Not-for-Profit Organisation established in London, United Kingdom, whose entire propaganda is based upon preventing genocide on an international level. The Aegis Trust holds, in great respect, the genocide victims and encourages people to meet the survivors of genocide so they can understand their experiences first-hand and know just how terrible a situation it is to be in. The organization aids the victims in rebuilding their lives by educating them and encouraging stability and peace. Another job they do is to come up with procedures to curb the cases of genocide and protect those people who are at the highest level of risk from this global problem.
Address: Aegis Trust (Head Office), 34-36 Goosegate, Nottingham NG1 1FF, United Kingdom.
Contact number: +44 (0) 1636 616559
e-mail: office@aegistrust.org
3. Anti-Slavery International
Anti Slavery International is a Non-Profit Organisation with a headquarters in London that works towards abolishing slavery worldwide. They have operations being conducted in the continents of Africa and Europe, including the United Kingdom. Anti Slavery International works with organizations that have a local establishment to gain freedom for these slaves and help establish a press so that there is superior execution of laws against slavery. In the city of London, they work towards finishing off slavery that still exists in the United Kingdom. The campaigns they conduct aim to aid the victims of slavery and point out the forms of slavery that were unknown to people before that point.
Address: Thomas Clarkson House, The Stableyard, Broomgrove Road, London SW9 9TL, United Kingdom.
e-mail: supporter@antislavery.org
Contact number: +44 (0)20 7737 9434
4. REDRESS
REDRESS is a non-profit organization that specializes in the implementation of human rights. Situated in London, it works towards obtaining justice for victims of human rights violations by provision for rehabilitation, compensation, and official acknowledgment and apology for committing such a crime. They work towards helping survivors of situations such as torture and many such incidents from governments and people who justify the performing of such activities and help uphold certain international standards for human rights, which are to be followed everywhere.
Address: 87 Vauxhall Walk, London SE11 5HJ, United Kingdom.
Contact number: +44 (0)20 7793 1777
e-mail:  +44 (0)20 7793 1777
5. Médecins Sans Frontières (Doctors Without Borders):
Médecins Sans Frontières used to be a not-for-profit organization originally of French origin. It later became known as Doctors Without Borders in English, with outposts in the United States of America and the United Kingdom. They tend to send medical help wherever it is needed the most, that can be placed such as active warzones, famine-stricken places, and many more. Over at the head office in London, they tend to hire specialized staff in this kind of work, convince people to donate to this cause, and gather people's attention about humanitarian issues.
Address: Lower Ground Floor, Chancery Exchange, 10 Furnival Street, London EC4A 1AB, United Kingdom.
Contact number: 00 44 207 404 6600
e-mail: office-ldn@london.msf.org
6. Oxfam
Oxfam is a not-for-profit organization with an office in London. They manage problems about refugees and help generate appeals that can help out the poverty-stricken on a global level. The main priority for Oxfam is to extend a helping hand to people who may be going through events like natural disasters and ensure that these people have the resources they need to survive. The team of 34 people in London is a part of an international network of ambassadors and committees that aid in these forms of efforts by organizing briefings, events, and conferences to generate awareness.
Address: Oxfam International, Oxfam House, John Smith Drive, Oxford OX4 2JY, United Kingdom.
Contact number: +44 (0)1865 632912
7. ActionAid United Kingdom
ActionAid operates as a charity that works towards improving the lifestyles of girls and women stricken by poverty. Their sole purpose is to cease all violence against women and help change their lives for the better. Keeping their attention on women's rights, they campaign under that banner as they believe that if a group of people is to thrive, their rights are to be considered for their well-being. To reach that goal, they must somehow reduce the cases of violence against women and girls, help females achieve equal status, and raise the status of women and girls in humanitarian crises.
Contact number: 01460 238000
e-mail: supportercontact@actionaid.org
8. Free Tibet
Free Tibet is a not-for-profit organization based in London which works tirelessly to liberate Tibet from the tyranny of China since 1987. Their target is to form a Tibet where all residents choose their future and everyone has the human rights they deserve. Their campaign rests upon their efforts to remove China from Tibet and give Tibet its freedom. From sharing information to explaining how China uses its power to keep a small place as Tibet silenced, the Free Tibet organization works to raise consciousness about these issues and constantly tries to put together ambassadors and political leaders to take action against this tyranny.
Address: Free Tibet, ER82, The Link, Effra Road, SW2 1BZ, United Kingdom.
Contact number: +44 (0)330 016 8404
e-mail: mail@freetibet.org
9. The Traveller Movement
The Traveller Movement is a not-for-profit organization domesticated in the United Kingdom and works towards achieving the human rights of minority traveler people. They work out the issues locally and help form national policies through stimulating debates, active community service, and advocacy. Their tasks require them to acquire proper evidence and campaign for justice, human rights, and equality, including using community skills to create prominent participation, community voice, and advocacy.
Address: Traveller Movement, 40 Jeffrey's Road, Stockwell, London SW4 6QX, United Kingdom.
Contact number: 020 7607 2002
e-mail: info@travellermovement.org.uk
If you are considering donating to a nonprofit organization, consider one of these NGOs from the list given above, as all of them fight for something worthwhile, and the smallest donation can help create a huge difference in the lives of many.

UK Wage Growth: Things You Need To Know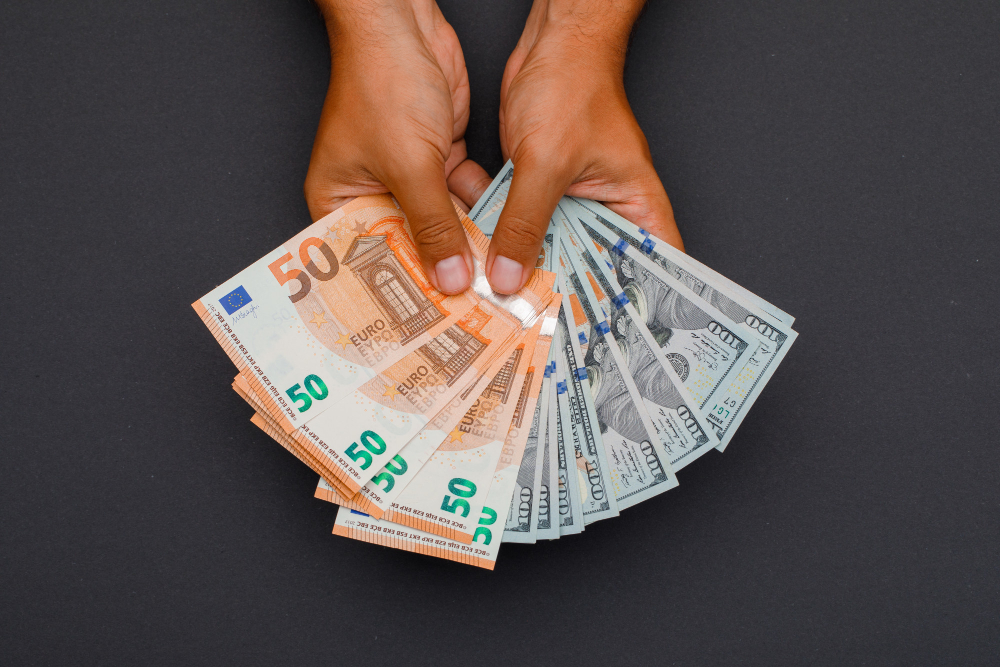 Introduction
2022 saw a change to the UK minimum wage, and 2023 will see another. For individuals who are 23 years of age or older, it is now £9.50 per hour, an increase from the prior year.
To ensure they follow the law and treat their employees properly, employers must keep up with these developments. The only wage rate in the UK that increases annually based on the cost of living is the actual Living Wage. The Living Wage Foundation determines it by factoring in the UK's real cost of living, including housing, food, and other necessary expenses.
This ensures that employees receive fair compensation that enables them to meet their fundamental necessities and maintain a respectable living level.
Understanding The National Living Wage In The UK
The NLW (National Living Wage) is the minimum hourly wage to which employees over 23 are entitled. The government sets this cap.
The UK National Living Wage will be £9.50 per hour in 2022–2023. Anybody age 23 and up should be compensated at least at this level. You should get the National Minimum Wage, which varies based on your age if you are under 23. Find out what you're entitled to by looking at the table below.
What Are The Factors Affecting The Wage Growth In The UK?
Given below are some of the most significant factors that are affecting wage growth in the UK.
1. The Shrinking Job Market
The Bank of England's recent acceleration in wage rise is resulting in businesses being forced to increase compensation packages in order to retain important personnel and entice fresh talent. Other economists counter that a tightening labour market and rising worker negotiating power may also contribute to wage rise and may not be the sole driver.
The most recent Markit/REC employment survey reveals that beginning wages for permanent jobs are increasing at the highest rate in two and a half years. In contrast, the Bank's Agents' survey indicates that this year has been the best for pay settlements since the crisis.
Because of the tight labour market and low unemployment rate rather than productivity growth, some economists contend that the pay increase may need to be revised. Moreover, they warn that wage growth may fuel inflationary pressures and force the Bank of England to increase interest rates.
2. The Increasing Cost Of Living
The wage growth in the UK is also heavily affected by the growing cost of living. This is forcing several employers to increase job salaries uk.
While definitely growing at the end of 2016, headline inflation was still far below 2%, but CPI has increased by almost 3%. Consumer pricing expectations are identified as a significant factor that may increase labour prices in 2018 in the most recent BoE agents survey.
3. A Slow Career Start
According to the most recent labour report, average weekly wages increased by 3.4% in the three months leading up to November 2018, marking the strongest rate of pay growth in the UK in over a decade. This is a result of the increased minimum wage, which has increased pay packets over the previous 69 months.
Since regular pay remained stable between November 2016 and February 2017, wage growth did not significantly improve over this time. To better understand the present trend, policymakers are currently examining alternate metrics of pay momentum, such as the 3M/3M annualised rate of wage increase.
4. Slow Rise In Demand
The labour market is still tight generally, but some businesses may be more conservative in their pay discussions owing to worries about the economy's future and the Brexit negotiations.
This can result in slower consumer spending growth and cost-cutting actions like staff reductions or postponing investment plans. However, the most recent Agents study indicates that these problems will be less of a problem this year.
As a result of some businesses' caution, the uncertain Brexit, rising input costs, and mixed economic outlook, pay increases may not be considered in the upcoming months.
Get Your Career Rolling
It is crucial to consider the industries that provide the greatest salary while looking for the top paying employment.
Banking and financial services both have high pay rates, while the healthcare industry also includes a lot of high-paid employment.
You should research these niches and get training to assist you in landing the high-paying, satisfying work you desire.
However, if you want to increase your income and enter a profession that will provide you with prospects for a high wage, you might aim for something other than your ideal job right now.
How to Start a Solar and Energy Business in The London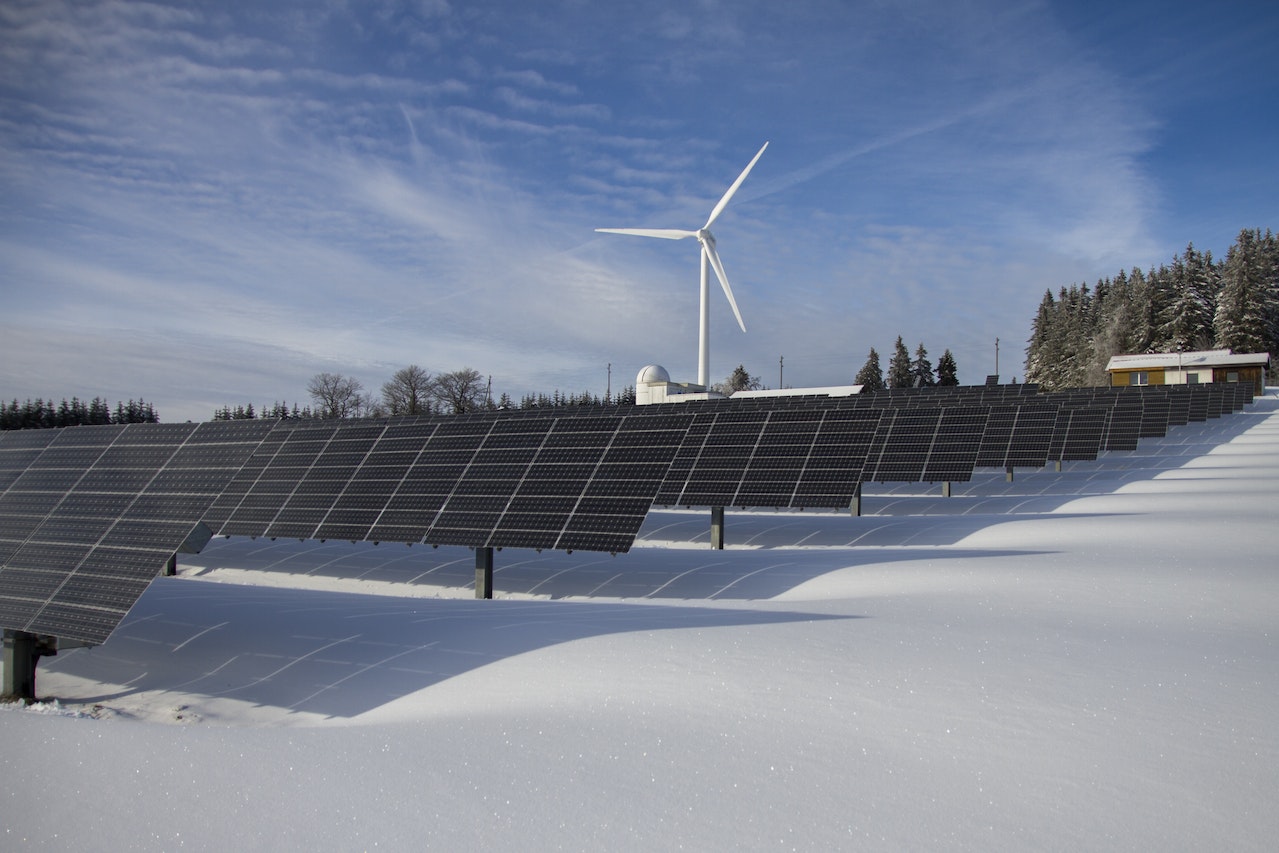 London is one of the largest cities in the world, and as such, it has a significant energy demand. With increasing concerns over climate change and the need for sustainable solutions, the solar and energy industry has grown rapidly in recent years. This blog will explore London's solar and energy business and industry.
Solar and Energy Business Opportunities in London
London's solar and energy industry is diverse, with various opportunities for businesses to capitalize on. Some of the business opportunities in the industry include:
1. Solar panel installation
London is a prime location for solar panel installation, with an average of 1,461 hours of sunshine annually. Businesses specializing in solar panel installation can provide clean energy solutions to homeowners, businesses, and local governments.
2. Energy storage systems
Energy storage systems are critical for ensuring a steady clean energy supply. Businesses specializing in energy storage solutions can help consumers optimize their energy usage and save money on electricity bills.
3. Smart home technologies
Smart home technologies, such as smart thermostats and lighting controls, can help consumers reduce their energy usage and save money on energy bills. Businesses specializing in smart home technologies can provide innovative solutions to meet the needs of consumers in London.
4. Electric vehicle charging infrastructure
With the UK government's goal to phase out the sale of new petrol and diesel cars by 2030, the demand for electric vehicles is expected to increase significantly. Businesses specializing in electric vehicle charging infrastructure can provide consumers with convenient and accessible charging solutions.
Steps to start a Solar and Energy business in London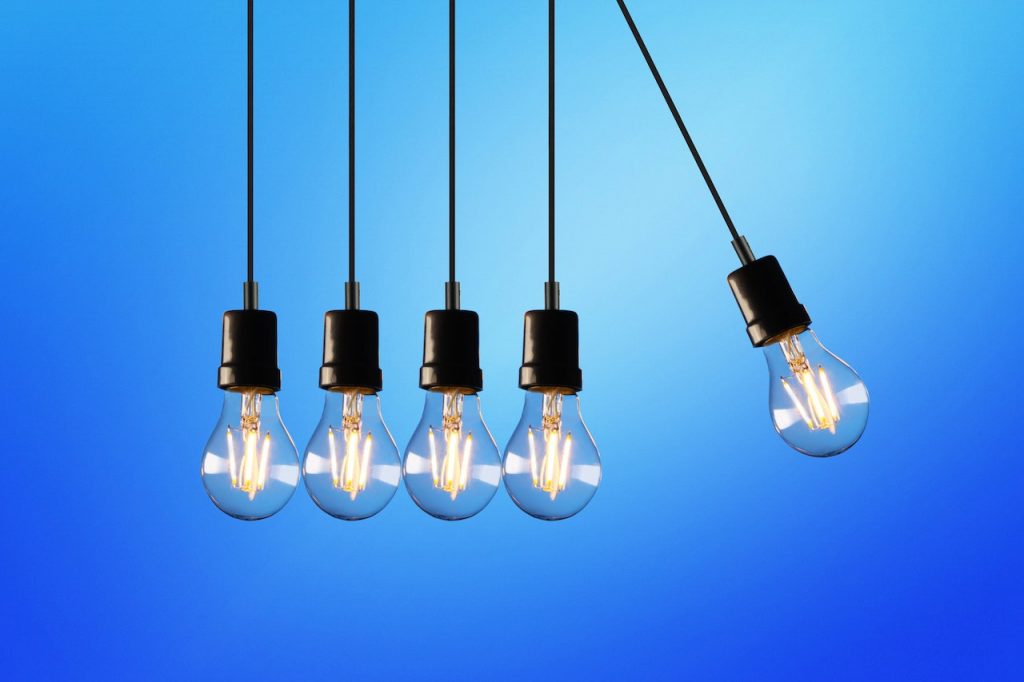 Starting a solar and energy business in London can be rewarding and lucrative, but it requires careful planning and execution. Here are the steps to follow to get your solar and energy business up and running in London.
1. Conduct market research
Before starting any business, it is essential to conduct market research to understand the demand for your products or services. Identify your target customers, their needs, and preferences, and evaluate the competition in the area. This will help you determine the viability of your business and develop a business plan. Market research is a critical step in starting a solar and energy business. It involves gathering and analyzing information about the market and the potential customers to determine the demand for your products and services.
2. Develop a business plan
A business plan is a roadmap that outlines your business goals, strategies, marketing plans, financial projections, and operations. It should also include information on your business's legal structure, licenses, permits required, and funding options.
3. Choose a legal structure
Decide on the legal structure of your business, whether it is a sole proprietorship, partnership, limited liability company (LLC), or corporation. Each has advantages and disadvantages, so consult a legal professional to determine the best option for your business. Choosing the right business structure is important when starting a solar and energy business.
4. Register your Business
Register with the Companies House and obtain the necessary permits and licenses from the local government. This includes obtaining a business license, registering for VAT, and registering with HM Revenue and Customs. Register your business with Companies House, the UK government's official registrar of companies. You can register your business online or by post, and you must provide details such as your business name, address, directors, and shareholders.
5. Secure funding
Determine your startup costs and secure funding to cover these expenses. This may include personal savings, loans, grants, or investments from family and friends. You can also use alternative financing options like crowdfunding or peer-to-peer lending.
6. Develop a marketing strategy
Develop a marketing strategy to promote your business and attract customers. This may include creating a website, and social media accounts, networking with industry professionals and attending trade shows.
7. Hire employees
Hire employees with the necessary skills and experience to run your business. This may include salespeople, installers, and administrative staff.
8. Source suppliers and equipment
Source suppliers and equipment necessary for your business operations. This may include solar panels, batteries, inverters, and other necessary equipment.
9. Launch your business
Launch your business by promoting your services and products to potential customers. Attend events, create marketing materials, and establish a presence in the community.
10. Continuously evaluate and improve your business
To ensure long-term success, assess and improve your business operations. This includes monitoring financial performance, customer satisfaction, and industry trends. Make adjustments to your business strategies as needed.
Conclusion
In conclusion, starting a solar and energy business in London can be rewarding and profitable. With the increasing demand for renewable energy solutions, there is a growing market for solar and energy services and products. However, starting a business requires careful planning, hard work, and dedication.
Once you launch your business, evaluating and improving your business operations is important. This includes monitoring financial performance, customer satisfaction, and industry trends. By making adjustments to your business strategies as needed, you can increase your chances of long-term success.
With a well-developed business plan and a commitment to excellence, you can start a solar and energy business in London that meets the growing demand for renewable energy solutions and helps build a sustainable future for our planet.
How to Start an IT Company in The UK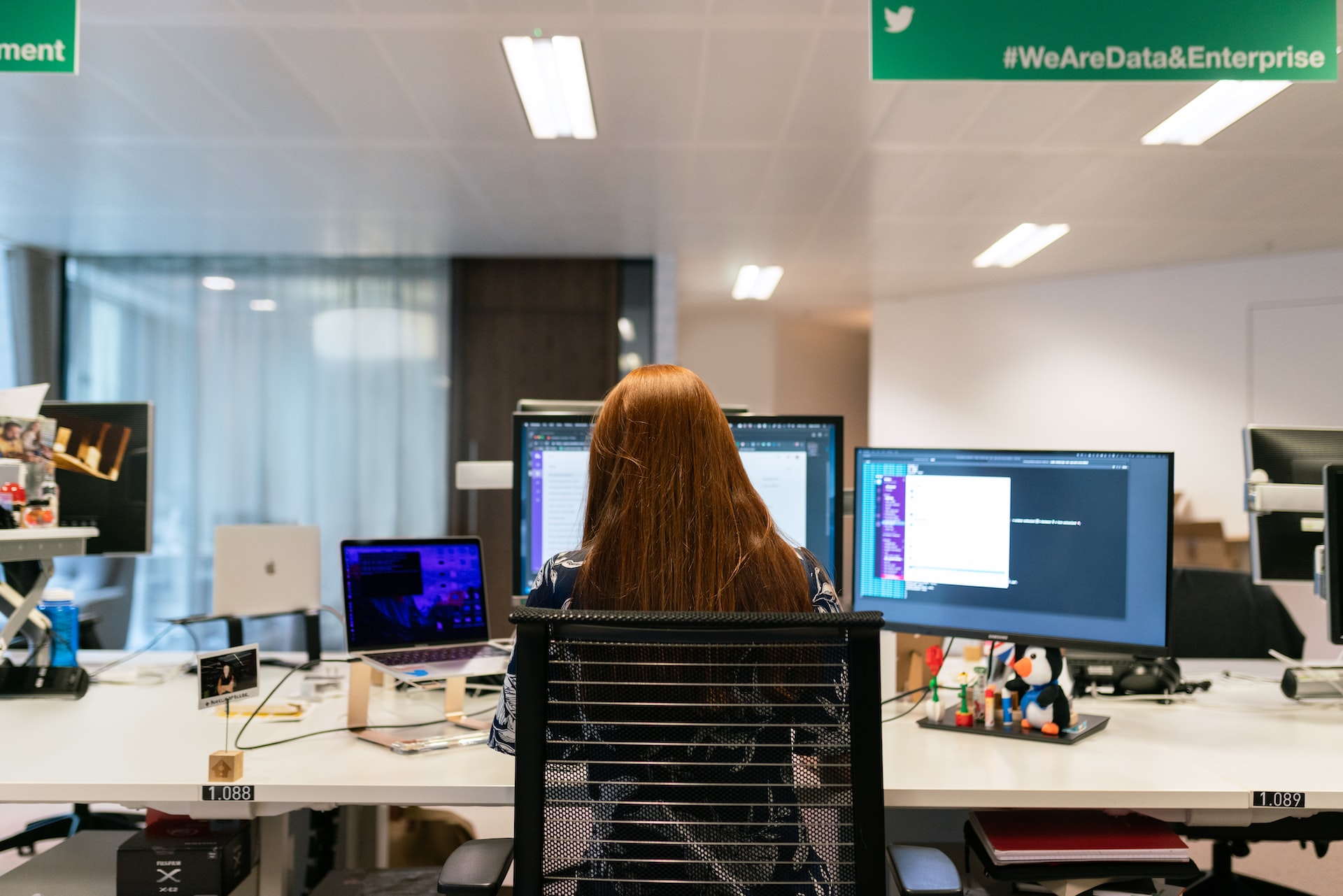 The IT industry in the UK is one of the country's largest and most dynamic sectors. It is a constantly evolving and growing sector, with new technologies and innovations always emerging.
Overview of the IT Industry in the UK
The IT industry in the UK is diverse and covers a wide range of sectors, including software development, hardware manufacturing, and IT services. Despite the pandemic, it is also one of the fastest-growing sectors in the UK economy.
One of the key strengths of the IT industry in the UK is its focus on innovation. The country has a strong history of developing new technologies and continues to be at the forefront of innovation in areas such as artificial intelligence (AI), cybersecurity, and fintech. The UK also has a thriving startup scene, with many new IT companies established yearly.
Starting an IT company in the UK can be exciting and challenging. This blog will outline the process for starting an IT company in the UK.
Step By Step to Start an IT Company in the United Kingdom
Starting an IT company in the UK requires careful planning and preparation. By following these steps, you can ensure that you have everything in place to launch your business successfully. Remember to stay up to date with changes in the market and regulatory environment, and be prepared to adapt your business as needed. You can build a successful IT company in the UK with hard work and dedication.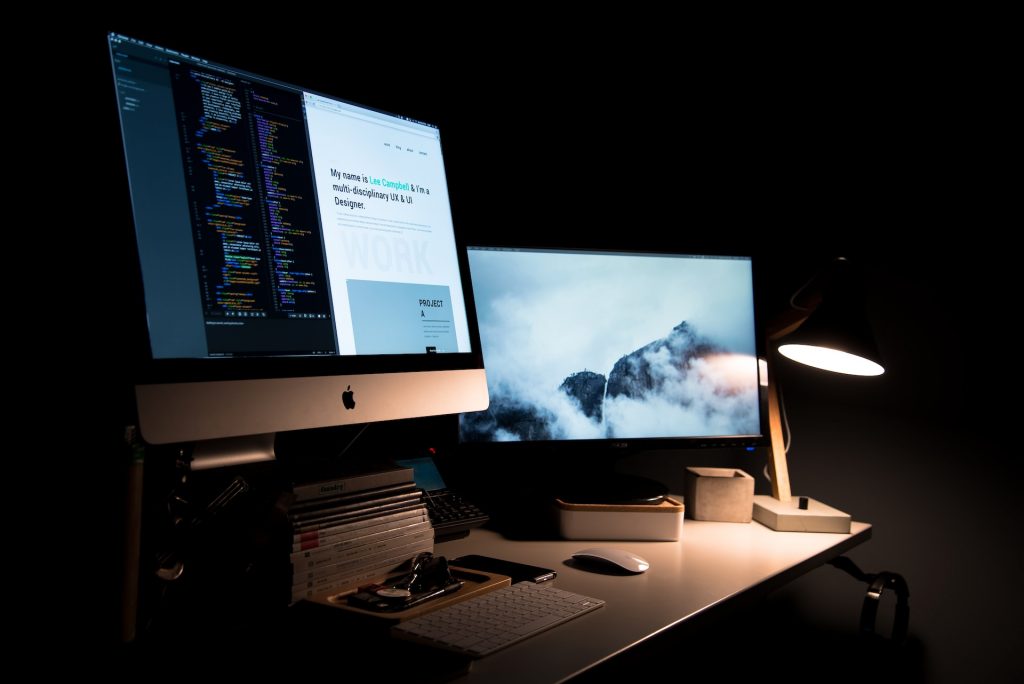 Define your business idea
Before starting any business, it is essential to have a clear understanding of your business idea. Ask yourself what services or products you will offer, who your target audience is, and how you will differentiate yourself from your competitors. Once you have a clear idea, you can develop a business plan.
Develop a business plan
A business plan is a written document that outlines your business idea, market research, marketing strategy, financial projections, and other key information about your company. It will help you to organize your thoughts and ideas and provide a roadmap for your business.
Conduct market research
Market research is crucial for any business, as it will help you to understand your target audience, competition, and industry trends. You can use various methods to conduct market research, including online surveys, focus groups, and industry reports.
Choose a business structure
In the UK, several business structures exist, including partnership, sole trader, limited liability partnership (LLP), partnership, and limited company. Each has its benefits and drawbacks, so it is essential to research and choose the structure that best suits your business needs.
Register your business
Once you have decided on your business structure, register your company with Companies House. This is the government agency responsible for maintaining the public register of UK companies. You must provide details such as your company name, registered office address, and the names of directors and shareholders.
Obtain necessary licenses and permits
On the basis of the nature of your business, you may also require to obtain permits and licenses from local and national authorities. For example, if you plan to handle sensitive data, you may need to obtain a data protection license from the Information Commissioner's Office (ICO).
Set up a business bank account
Setting up a separate business bank account is essential to keep your business finances separate from your personal finances. This will make tracking your expenses, receiving payments, and paying taxes easier.
Hire employees
If you plan to hire employees, you must register as an employer with HM Revenue & Customs (HMRC). You will also need to provide your employees with a contract of employment and ensure that you comply with employment laws and regulations.
Obtain business insurance
Business insurance is essential to protect your company against theft, property damage, and liability claims. Depending on the nature of your business, you may need to obtain different types of insurance.
Set up an accounting system.
Finally, setting up an accounting system to manage your finances is essential. This will help you to track your income and expenses, prepare financial statements, and file taxes. You can choose to do this yourself or hire an accountant or bookkeeper to help you.
Conclusion
The IT industry in the UK is a diverse and dynamic sector that is constantly evolving. It covers a wide range of products and services, and it is one of the fastest-growing sectors in the UK economy. While the sector faces several challenges, there are also many opportunities for growth and innovation. With the right skills and expertise, UK IT companies are well-positioned to compete on a global stage and drive the future of technology.