The marketing strategy of a business decides the rate of success. A better strategy helps the business to grow faster by attracting and engaging more customers. For a long time, marketers did the business traditionally, limiting the borders for expansion. But after the introduction of e-commerce, many businesses are transforming into a more modernized marketing strategy. The online marketing strategy gathers customer data, generates leads, and manages campaigns for you. It also creates the best opportunity for business by analyzing the market accurately.
To upgrade your business, you can rely on various trusted marketing software. Marketing software is a category of software that provides a platform for businesses to establish their website and reach more customers. It reduces the time and effort you must put into traditional methods. This software uses the data a customer creates online and understands the customer's preference to attract him through various campaigns. Marketing software is a collection of applications and webs. It uses numerous tools to obtain this data and create campaigns that differ from software to software.
Types of Marketing Software for Daily Business Operations
 There are various types of marketing software. Depending on the nature of your business, you can choose any of them.
Marketing automation software
Customer Relationship Management software
Email marketing software
Social media management software
Content marketing
 All the software has different target systems and levels of efficiency. Choose one that suits the nature of your business.
The Necessity Of Marketing Software
 Marketing software serves various benefits to the marketer. That includes:-
Marketing software reduces your efforts by doing various works efficiently.
With a low price, you can get a broad market.
It links you with similar businesses and creates a strong network.
With less time, it can create enormous profits.
Stores customer data easily and uses it accordingly.
Manages emails and customizes specific emails of customers.
Provides the best platform to respond to customers in real-time.
Top-Rated 13 Best Marketing Software and Tools to Grow Your Business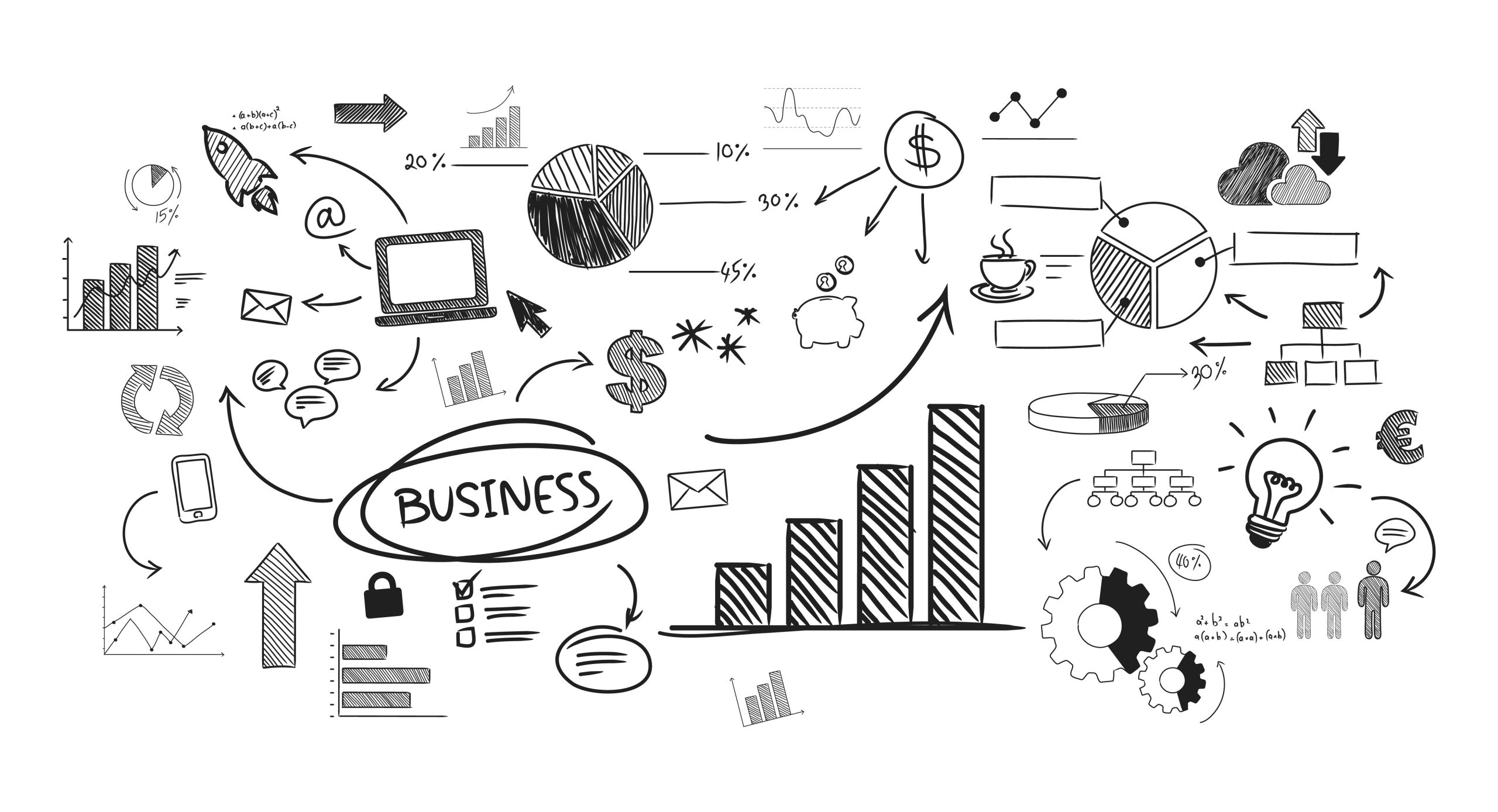 Here are the top 13 marketing software that will help your small business to expand and attract more customers. Every software has its benefits.
Marketo
Marketo is one of the best marketing software companies with easy tools to launch marketing campaigns. It offers the required tools for automating inbound marketing, social media marketing, sales, lead management dashboards, and analytics. It helps you to combine your CRM with email marketing.
Access to Adobe Experience Cloud helps you track the actions of your customers. This will help you upgrade your business according to the customer's needs.
Salesforce
The salesforce CRM helps you in marketing workflows, lead management, and sales alignment. Its B2B marketing automation tool can also be used for better marketing strategy. The Salesforce Einstein artificial intelligence is one of the best ways to follow up with your customers.
Vocus
Vocus provides easy platforms for social media marketing, search marketing, and email marketing. The provided easy tools also integrate effective PR. Vocus is a cloud-based marketing software that has created over 180 million dollar business in just a year. Grow your business using Vocus and its easy tools.
Hubspot
Hubspot is considered one of the advanced and effective marketing software for small businesses. If you have a business website, you can easily connect your campaign with it by using Hubspot features. But if you don't have a website, you can create one here. You can manage the plan as per the number of contacts, emails required to be sent each month, and the level of tools you require.
The CRM with Hubspot is free forever. Hubspot makes your website look attractive with various essential content marketing tools. It also helps add landing pages, blogging, social media, drip campaigns, and lead tracking.
Yesware
Yesware is an email marketing software. It provides tools to organize and track emails easily. It connects to CRMs like Salesforce, Microsoft Dynamics, and Oracle for better efficiency and time management. Its tools help to analyze emails to determine customer engagement.
Sugar Market
Sugar Market is another best marketing software for small businesses. It provides a good quality of email marketing. SugarMarket can modify the email marketing campaigns as per needs, and it helps in turning contacts into the conversion funnel. The sugar CRM helps in direct contact and lead management. The first tier plan of SugarMarket includes up to 10,000 contacts. It helps to follow up with contacts easily. Personalized emails can attract more customers to your business.
Sailthru
Sailthru is well known for its platform that provides real-time customer response. It uses smart data analyzing techniques to grow the engagement and conversion of users. It creates personalized emails for target customers. This gives users a better experience in finding their needs.   
Optimove
Optimove provides a marketing platform that makes your internet business convenient both for the owner and the host. It also converts a preferable number of leads and increases engagement on the website. This helps you increase the number of customers and do a regular follow-up. Proprietary customer modeling technologies are used to regulate customer value. It provides personalized offers and incentives to grow your business by attracting more customers.
LocalVox
LocalVox is prominent marketing software for small and medium-scale businesses. It creates attractive news to grow engagement among the local and social media customers. It also links you to the network of other businesses. It has changed the local and small-scale businesses in recent years. It provides efficient local, social and mobile marketing.
MailChimp
MailChimp provides various essential tools to analyze customer rates, understand customer preferences, and target customers as per the location. It is an e-mail marketing software that helps make personalized emails to support a specific campaign.
Infusionsoft
Infusionsoft is a one-stop solution for small businesses. It provides various e-commerce tools and CRM to convert leads easily. Its marketing automation is efficient and effective for small and medium businesses. The cost of the software is affordable for small businesses.
WordStream
WordStream is a great platform to boost your business. It provides marketers to organize SEO and PPC campaigns to increase customer engagement. These can be both paid and organic. Effective tools help manage search engine marketing and maximize the marketer's benefits.
Optify
With Optify, you can get complete control of lead generation for your business. You can manage the leads with better tools and also create new leads if necessary. You can easily regulate your success rates.
Conclusion
 With marketing software, you get various essential tools to optimize your small business and engage more customers than any traditional business. This will generate enormous profit. Choose a marketing software as per your preference and get started today.